DON'T give your property away! In today's market, you need a team of experts on your side. We are Realtors® & Appraisers with knowledge of the market. Our service, knowledge & ethics are unparalleled.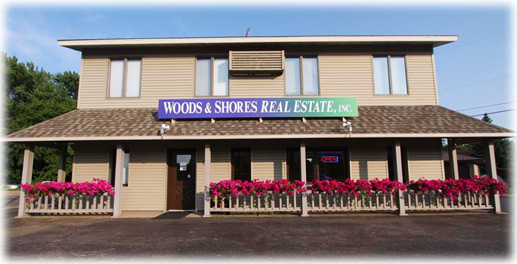 Thank you for your continued trust and confidence in Woods & Shores Real Estate to handle all your real estate needs.
LOCAL IS BETTER! NO GAMES OR GIMMICKS. JUST HARD WORKING EXPERIENCED REALTORS ON YOUR SIDE!
Since 1972 your support has made us one of the most trusted and widely recognized firms in the area. Unsurpassed service is what we strive for and are known for. We are dedicated to you and your high standards.
CHOOSING THE RIGHT REALTOR® MAKES ALL THE DIFFERENCE FOR A SMOOTH TRANSACTION!
| | | |
| --- | --- | --- |
| | | AGENT OPPORTUNITIES - Woods & Shores is always looking to add new members to our team. Experienced, service oriented professionals with a strong commitment to ethics are encouraged to contact Kathy Sparks, Managing Broker, at 218-927-3725 for a confidential interview. |
Why use a Realtor®?

Real estate transactions involve one of the biggest financial investments most people experience in their lifetime with transactions today often exceeding $100,000.

If you had a $100,000 income tax problem, would you attempt to deal with it without the help of a CPA?

If you had a $100,000 legal question, would you deal with it without the help of an attorney?

Considering the small upside cost and the large downside risk, it would be foolish to consider a deal in real estate without the professional assistance of a Realtor®.

If you're still not convinced of the value of a Realtor®, click on the "OTHER INFO" link to your left for more reasons to use one.


- Sell it alone?

Only 8% of all homes are sold by the owner without a real estate professional. Even though the seller only has one home to sell, it takes a great deal of work to get it done properly.

Too many transactions end up in court because the seller is not familiar with the disclosures and paperwork necessary. It is no longer just "buyer beware", but also "seller beware!"

If the sellers decide to sell the home themselves, but are not able to move it in a fixed amount of time,(especially when others are selling) then it should be given to a professional.


Woods & Shores Real Estate, Inc. is licensed in the state of Minnesota.