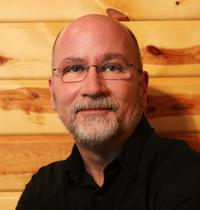 Rodney Sparks
Owner/REALTOR®
Rodney grew up in the St. Paul area and attended Century College in White Bear Lake. His career experience includes real estate sales and appraisal, information technology, marketing, management, and client service. Rodney is Owner of Woods & Shores Real Estate, Inc. and Your Preferred Appraisers, Inc. He is known for his powerful negotiation skills, creativity, "outside the box" marketing strategies and has an eye for taking photos that "sell". Rodney takes pride in his attention to transaction details, follow-up and responsiveness. In his spare time Rodney enjoys hiking, fishing, and photography. He is a published photographer with the International Library of Photography. Rodney is also an advocate of adoption, having been blessed with three adopted daughters and having founded and managed a non-profit organization helping orphaned children. Rodney and his wife, Kathy, make their home in Aitkin. They have six children and eight grandchildren.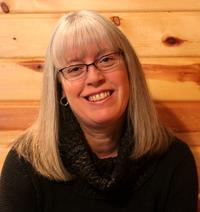 Kathy Sparks
Owner/Broker/REALTOR®
Certified Residential Appraiser
Kathy grew up in Aitkin, lived in the Twin Cities area and then returned home to Aitkin when the opportunity arose to take over the family business. She is a graduate of Bethel College with a BA in Business Management. Her career experience includes real estate sales, appraisal and closing, banking, securities, marketing, office management and client service. Kathy enjoys working with all types of buyers and sellers, and is very knowledgeable in the market due to her extensive work in both real estate and appraisal. She takes pride in being a good listener and working hard for her clients to meet their goals and ensure successful, smooth transactions. Kathy is Owner and Managing Broker of Woods & Shores Real Estate, Inc. She is also a Certified Residential Appraiser and is Owner of Your Preferred Appraisers, Inc. Kathy enjoys hunting, fishing, gardening and other outdoor activities. She and her husband, Rodney, make their home in Aitkin. They have six children and eight grandchildren.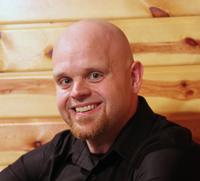 David (DJ) Jorgensen
Marketing Manager/REALTOR®
David grew up in the small town of Sleepy Eye in southern Minnesota. He attended Minnesota State University Mankato and South Central Technical College and holds an Associate of Applied Science degree in graphics production and a Bachelor of Science degree in business management. David's professional background includes information technology, project and operations management, real estate marketing and client service. He moved to Aitkin with his wife, Michelle, and their three children, in 2017 to be closer to family. Prior to making the move, they spent the majority of their weekends at their cabin just outside of Aitkin and David has been coming to the Lakes Area since he was a child. He enjoys spending time with his family outdoors, wood working, hunting, being out on the lake, snowmobiling, and riding ATV. Whether you are searching for your very first home, your dream home, hunting land, or that perfect vacation property, David looks forward to helping clients navigate what the area has to offer with friendly, professional and attentive service. He is proud to be part of the professional team at Woods & Shores Real Estate, Inc.