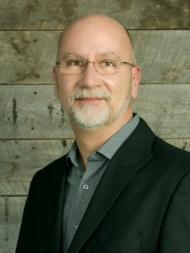 Rodney Sparks, GRI
Owner/REALTOR®
Woods & Shores Real Estate, Inc
Woods & Shores
12 Minnesota Avenue South
Aitkin, Minnesota 56431
Rodney Sparks is a national Graduate REALTOR® Institute (GRI) designee. He has completed the required curriculum covering a variety of subjects including professional standards, legal issues, sales and marketing, finance and risk reduction, technology and social media. Rodney joins other top REALTORS® in the residential real estate industry from across the nation who hold this designation. With this achievement, Rodney has made the commitment to provide a high level of professional service by securing a strong educational foundation of knowledge and skills to better navigate the real estate market and serve prospective clients and customers.
Rodney grew up in the St. Paul area and attended Century College in White Bear Lake. His career experience includes real estate sales and appraisal, information technology, marketing, management, and client service.
Rodney is Owner of Woods & Shores Real Estate, Inc. and Your Preferred Appraisers, Inc. He is known for his powerful negotiation skills, creativity, "outside the box" marketing strategies and has an eye for taking photos that "sell". Rodney takes pride in his attention to transaction details, follow-up and responsiveness.
In his spare time Rodney enjoys hiking, fishing, and photography. He is a published photographer with the International Library of Photography. Rodney is also an advocate of adoption, having been blessed with three adopted daughters and having founded and managed a non-profit organization helping orphaned children.